In Memoriam: July 10, 2012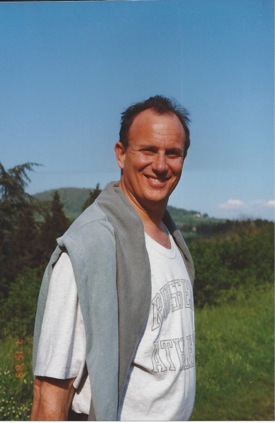 Ken Heitz
All of us at Biosphere Foundation are mourning the loss of our dear board member, Ken Heitz who has passed away after a long struggle with cancer. Ken served as a dedicated member of our board for the past five years and cared deeply about the future of the world's oceans and coral reefs. He shared his wisdom and kind guidance with our foundation and generously supported our work for more than a decade, contributing enormously to the rebuilding of our research vessel Mir. He was especially inspired by the expeditions on Mir and was planning to join us in Southeast Asia this fall for two months of sailing and participation in our conservation projects. We will greatly miss Ken's smiling face, his joy, charm, humor and friendship. Our hearts and prayers are with him, his devoted wife Linda, his beloved family and his many, many friends who knew and loved him as we did.

We are honored that Ken's wife Linda has requested donations in his memory be made to our Planetary Coral Reef Foundation project.


Please click here to make a donation in Ken's memory.