The Coral Reef Satellite Mission

From Sea to Space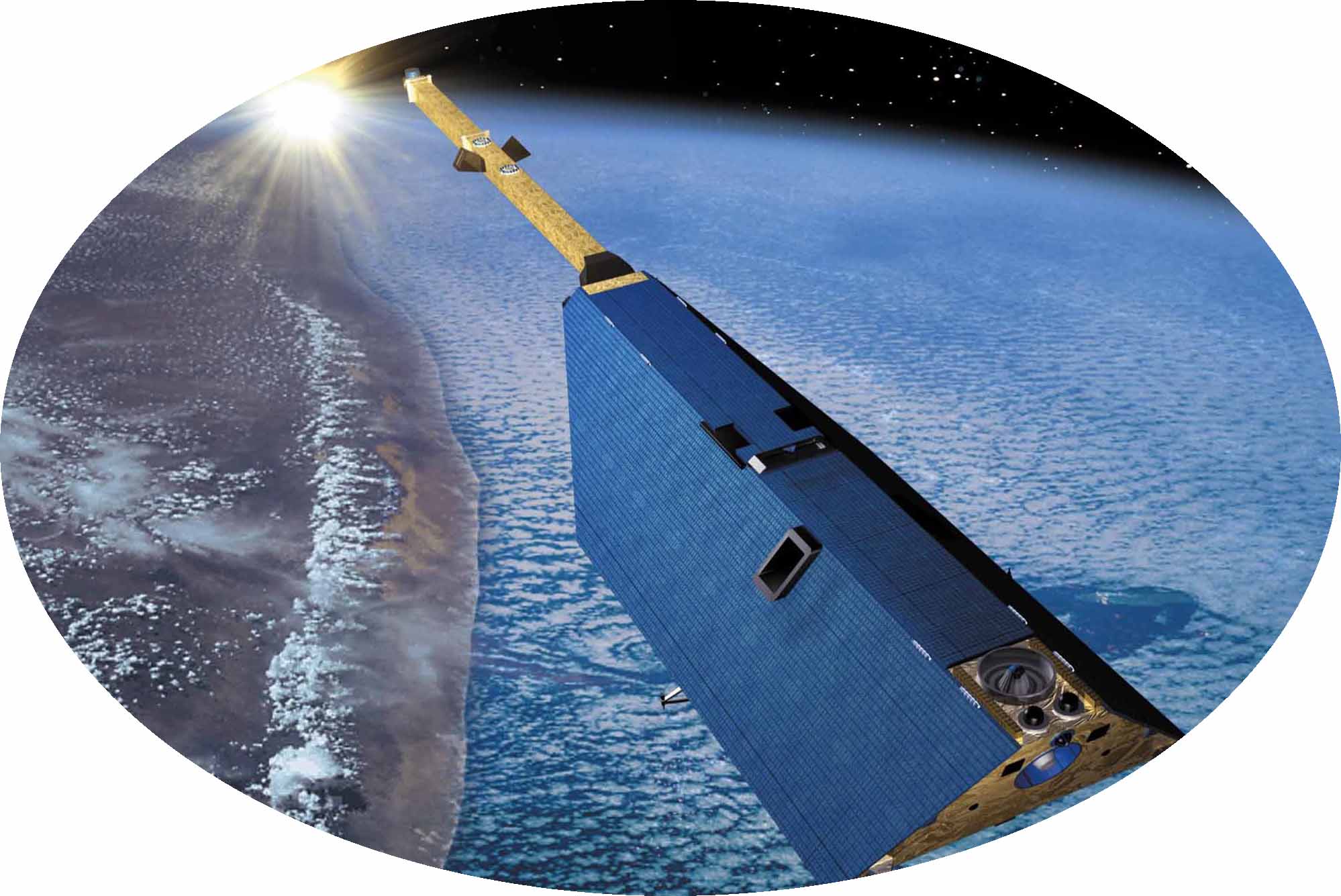 Executive Summary

PCRF's pioneering Coral Reef Satellite Mission will give the world the urgently needed information to preserve & protect coral reefs worldwide.
Coral reefs are the most biodiverse marine ecosystem and the greatest expression of ocean life. Home to more than a quarter of all fish species, reefs and their habitats play a vital role in the global economy, providing resources and services worth an estimated $375 billion per year including: food for an estimated 10% of the world's population, fish nursery habitats, shoreline protection from erosion, pharmaceuticals and tourism. Also known as the "rainforests of the sea," coral reefs are the most sensitive ecosystem on Earth, and the first to show signs of distress in response to environmental change. For this reason, coral reefs are considered an indicator for the health of the world's oceans, and possibly our entire global environment.

Coral reefs are now in crisis – dying at an alarming rate worldwide. An estimated 25% of coral reefs have already disappeared and an estimated two-thirds of all coral reefs are at risk today. In Southeast Asia, more than 80% of the reefs are at risk and more than 90% of the reefs in the Florida Keys have lost their living coral cover since 1975. Threatened by pollution, over-fishing, dynamite and cyanide fishing, sedimentation as well as bleaching caused by rising ocean temperatures, coral reefs are now endangered on a planetary scale. If immediate action is not taken, coral reefs could disappear from Earth within this century. The stakes are high, as the future of life on our planet depends on the health of our oceans and the health of our oceans depends on the health of our coral reefs.

Despite their importance, relatively little is known about coral reefs. Remarkably, there is no comprehensive global baseline map of living coral reefs. It is therefore impossible to measure the rate at which the reefs are disappearing with accuracy. By contrast, scientists know exactly how much rainforest is being destroyed every day because there is a very detailed baseline provided by satellite imagery. A comparable baseline for coral reefs is urgently needed. Until this is achieved, we will not have the information we need to address the coral reef crisis on a global scale.

Today, the best way to obtain an accurate, living map of coral reefs is through a multi-faceted approach combining in situ underwater photography, measurements and assessments – so-called 'ground-truthing' with 'real-time' satellite imagery. Yet satellite mapping and monitoring of coral reefs pose unique challenges. Unlike the rainforests, reefs are underwater and often not visible to the naked eye. In effect, the curtains of air and water above coral reefs must be removed to "see" them and detect change. This can only be accomplished through remote sensing – specifically by pioneering a special space-based coral reef sensor.

The Planetary Coral Reef Foundation (PCRF), a non-profit 501 (c )(3) organization, was founded in 1991 with this bold mission in mind. To fulfill this mission, PCRF has assembled a world class team of advisors, scientists, engineers and institutions. After more than a decade of meetings, conferences, published papers and very hard work, this team has conclusively proven that it is indeed possible to map and monitor coral reefs from space and has joined PCRF in this pioneering effort to launch a Coral Reef Satellite Mission (CRSM).
To date, all members of this prestigious team have contributed their expertise and time to the CRSM on an entirely pro bono basis because they believe in the project, and it is estimated that the total value of their donated services now exceeds $2 million. As scientists and engineers, they are very excited by the unique challenges posed by coral reefs, by the phenomenal data the CRSM will provide for research and by the promise of new discoveries. Perhaps even more important, all have been inspired to work countless hours and dedicate themselves to producing this Mission Description Document because the vision of this Mission offers a purpose that goes far beyond the merits of pure science.
The CRSM vision proposes utilizing the data not only for traditional research but as a platform for a global action campaign for coral reef stewardship. The mission will provide the first comprehensive global baseline map of living coral reefs and the most scientific, accurate, real-time information about changes in coral reef conditions, thus providing the world the information urgently needed to preserve and protect coral reefs worldwide.
For the very first time, this information will be disseminated for free worldwide via the internet on PCRF's web site, www.pcrf.org. People will be able to sit at their computers anywhere in the world, log on to the Internet and "witness" the global destruction of reefs – the underwater world of reefs will no longer be "out of site and hence out of mind."

To maximize global participation and distribute information about coral reefs as widely as possible, this internet-based environmental satellite system will be coupled with a call to action to Join the Voyage and Help Make Difference to the Preservation of Coral Reefs! The vision for this site is to launch a new means of planetary stewardship whereby internet users everywhere – even in the remotest of locations – will be encouraged to make a difference in the future of coral reefs. A menu of opportunities will be offered for this purpose ranging from innovative education, outreach and research programs to collaborative conservation and public policy initiatives at local, national, regional and international levels.
Also for the very first time, the CRSM will make it possible for policymakers, NGOs and anyone interested in coral reef conservation to access a standardized "trusted source" of unbiased, real-time data about the state of the world's coral reefs. The data provided by the Mission can thus be used to inform better legislation, public policy strategies, critical conservation decisions such as identifying the most effective locations for Marine Protected Areas and management practices to steward reefs worldwide. Without the CRSM data, the coral reef crisis cannot be tackled on a global scale, and the prospects of a world without reefs are devastating – for the global economy, for a hungry and ever growing world population, for the sustainability of the oceans and for the life of all future generations.

Coral Reef Satellite Mission (CRSM) Update:
We have now completed a Mission Description Document (MDD) for the CRSM which reflects the pro bono efforts (estimated at a value of more than $5 million) of a prestigious team of institutions and companies who have joined us in this pioneering project - including M.I.T., Scripps Institution of Oceanography and Astrium in Europe who will sub-contract with a Russian company to launch the satellite on a decommissioned SS-18 or SS-20.

We are now poised on the threshold of launching our Satellite Mission dream. To achieve this, we must raise the necessary funding for the Mission. Please help us make our dream come true. Support PCRF, Join the Voyage, and Make a Difference!

For more information about the CRSM and the funding requirements of the mission, please contact:

Abigail Alling (alling@pcrf.org)
President

Cynthia Lazaroff (cl@pcrf.org)
Executive Vice President

To view an article in the Miami Herald about the project, click here.
For further information about PCRF in Space, please see the following links: